Join us as we celebrate 50 years of long distance running in the historic Clarksburg Country Run. This year's event will take place on Sunday, November 8th.  Registration for the 2015 event will open July 17th. Some fun changes are in store for this year's race as we are thrilled to be hitting the 50 year milestone.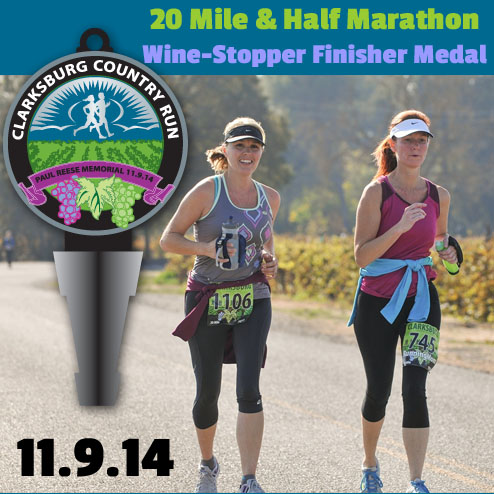 We're excited to unveil the finisher medals, which double as a wine stopper, which will be awarded to all 20 Mile and Half Marathon finishers at the 2014 Clarksburg Country Run.
Also new for 2014 are etched wood age group medals for the 5K, 10K, Half Marathon and 20 Mile (see below) plus commemorative wine glasses for winners in the 20 Mile and Half Marathon.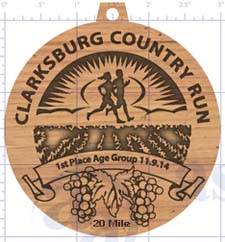 For a list of age groups, see the Event Details page.