Clarksburg Country Run, Sunday November 13, 2022!
Clarksburg Country Run 2022!
The Half Marathon course is USATF certified. All routes are accurately measured.
The Half Marathon is a PAUSATF Championship event and USATF Marshals will be present. For a list of other PAUSATF events, course rules and standings, please visit http://www.pausatf.org/indexrr.html.
Aid Stations
Aid stations with water and fluid replacement and are located approximately every 1.2 to 2.1 miles. Each water station will include both water and Gatorade.
COURSE MAPS
PDF/Printable Course Maps: Link Here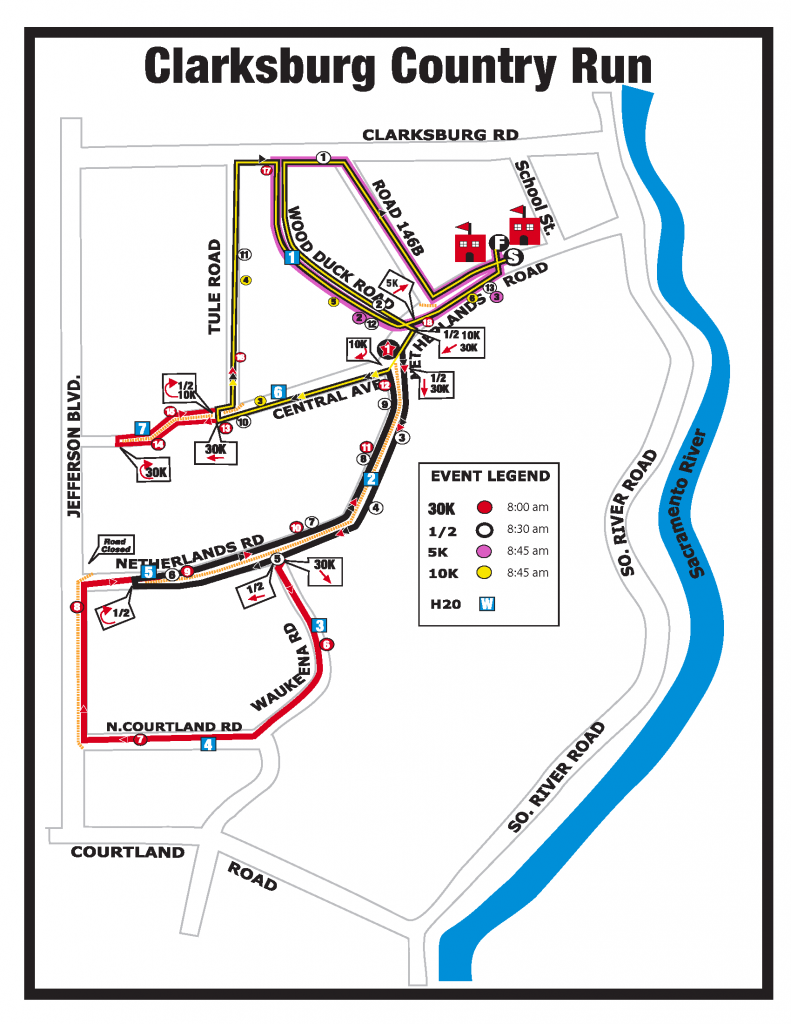 Course Time Limits
Aid stations and finish line are open for these paces. The Half Marathon, 10K and 5K are walker-friendly.
Clarksburg Country Run Course cut-off time is 12:30 pm.
Please see below the Course Time Limits as we must be respectful to both our residents and the road closure permits we have obtained.
Runners please complete the course at a pace of:
30 km-13:20 min/mile (cut-off time 12:30pm)
Half Marathon-18:20 min/mile (cut-off time 12:30pm)
10K-1:45 (about 17 minutes/mile)
5K-1:00 (19 mins/mile)
Start times:
30 km-8:00 am
Kids Run – 8:10 am
Half Marathon -8:30 am
5K/10K -8:45 am