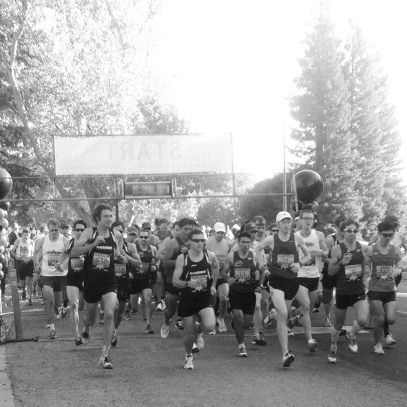 Congrats to all the participants in the 48th Annual Clarksburg Country Run. It was a beautiful morning with plentiful sun, cheering fans, amazing volunteers and spectacular performances by the athletes.
Race results can be found on the 2013 Results tab on the site. If you placed in your age division (top three men or women) and did not pick up your prize on race day, you may do so at the Elk Grove Sports Authority (Laguna Blvd.)  from November 15 to December 15th. Please note that Sports Authority is unable to mail prizes or make other accommodations. If you have any questions regarding awards, please feel free to contact us at clarksburgcountryrun@gmail.com.
We thank you for joining us for a little small town charm and look forward to seeing you back in 2014!